The annual
Ripped Off
show is easily my favorite recurring theme in EBSQ. Yes, the portraits and pet-swaps are fun, but nothing beats pairing up with another artist to try and work your angle on their piece. It is a freeing experience, and one that I hope to participate in for years to come.
This year, I paired with
Torrie Smiley
, a wonderful artist who does many perky still life fruits and drinks. I didn't think I could do any of her martini pieces justice, so I chose one of her tea pieces to rip off.
Here is her
Morning Tea
:
And my rendition,
Afternoon Tea
: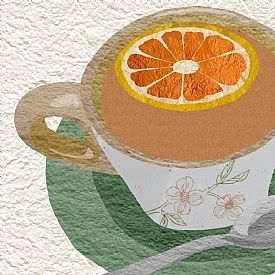 Two close-up, detail images:
Morning Tea
, created through digiral freehand collage usign paper textures, took the
Patron's Mention Award
in the show, and I am flattered and humbled at the recognition.
For her part, Torrie took my photo of the Golden Gate,
San Fran 2
: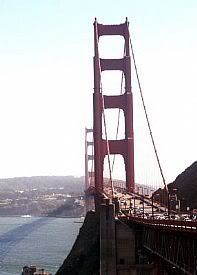 and painted this, piece
The Bay Bridge
:
Two close-up, detail images: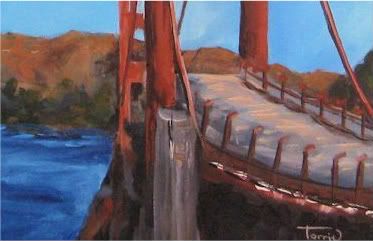 I love how she took the cars of the bridge, and the city off the hill, removing San Fran itself, in all of it's clutter, from the beauty of the Gateway to the West. I can't wait for it to arrive, and it is going up in my office. I hope Torrie likes
Afternoon Tea
as much as I know I'll enjoy having her lovely bridge in my home.