Every week the
EBSQ
site runs a theme, and every day of that week a piece of art is chosen to be featured that day. There is no voting, no expectation of the piece being sold, it is just a celebration of the EBSQ artists' work as it pertains to these random themes.
This week, the theme was "'Tis the Season", and the piece featured was mine!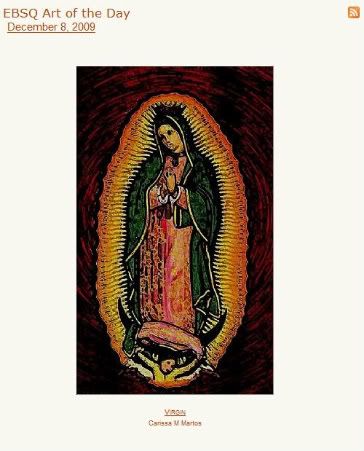 This piece is called "Virgin" and it is the Virgen de Guadalupe, the same that hung in my church when my son was having all of his surgeries. Whether or not there was actually an appearance in Mexico (or in Lourdes, for that matter) is a matter of conjecture, but I believe that the message of faith, peace and hope to a suffering world, is a good one.